Home
Talk

59
2,368pages on
this wiki

---
The Castle Wiki welcomes you to the collaborative project that anyone can edit, dedicated to Castle, the hit ABC television series. This English wiki is the community and source for all Castle fans out there. Castle Wiki was founded on April 23, 2009 by Daboss and its current Admins are Daboss and Chrazriit and Christy32. This wiki was founded in United States, uses US English and operative by USA laws.
We have newly made forum at Proboards called CastleFans
---
Disclaimer: The Castle wiki are not connected to (or associated with) ABC or ABC Studios. We have no contact with creator, writers or directors of Castle.
---



For Better or Worse
Castle and Beckett's long-awaited wedding is almost here, but when a shocking surprise threatens to ruin the big day, they are sent on a wild mission filled with masked men, angry bikers and a charming ne'er-do-well from Beckett's past.

READ MORE




Driven
In the Season 6 finale, as Richard Castle drove to his much-anticipated nuptials, an ominous black SUV bore down on him. Meanwhile, after waiting in vain for Castle to arrive at the wedding, Beckett was called to an accident scene to find Castle's car in a ravine, engulfed in flames. Who or what caused the car crash? Is there any way Castle could have survived? The episode will pick-up at the scene of that accident, right where the finale left off, in a premiere that promises to put Beckett through the toughest case of her career.

READ MORE
---

---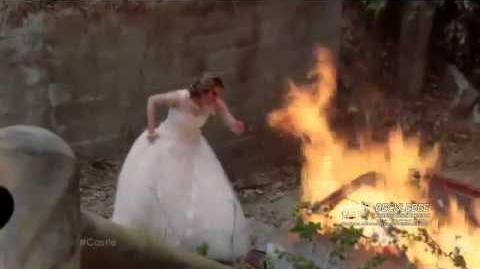 ---

Check us out on:

-

-

-


And the official Castle social sites and apps here:


-

-

-

-

---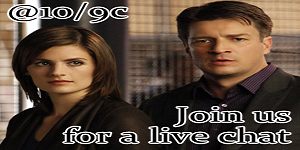 What do you think of Castle Season 6 finale episode For Better or Worse?
---

"

Oh, yes he was! First time I met him he gave me the greatest gift of my life: you.

"

—Martha Rodgers to her son Castle, Deep Cover
---

Loading RSS data...
Refresh
|
Google News RSS Feed
---

---
Create blog post
Blogs
[1] Watch mine creation, it's not good, good, but i think it have something for Caskett fans

Read more >

Hi Castle!

I'm Andrew, the technical community manager here at Wikia. About a month ago we partnered with Sony to launch TV SideView,  which integrates content from your wikia into an Android app. If …

Read more >

I been ask by fellow user to have another users wait a day or two after Season 6 finale For Better or Worse airs in the United States to add detail to episode (like recaps, trivia, or quotes) or main…

Read more >
See more >