Under the Gun
Talk

0
2,471pages on
this wiki
Under the Gun is the third episode of the third season of Castle.
With the latest case of a murdered bail bondsman, Beckett discovers that Castle's wild imagination and theories may be on the mark. Beckett's ex-partner makes a surprise arrival and Castle is forced to watch the two reminisce and engage in a little romance.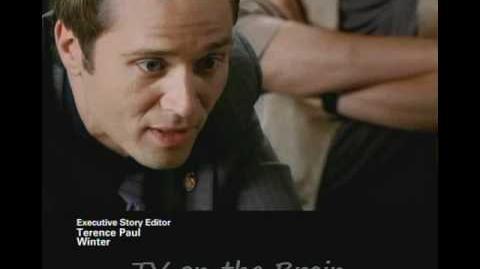 Main Cast
Edit
Guest Stars
Edit
Beckett: Well, bikes are what girls want when we realize that we're never going to get a pony.
Castle: Did you have one?
Beckett: I still do. '94 Harley soft tail. Worked all of high school to pay for it.
Castle: And how did your parents feel about it?
Beckett: Well, my dad threatened to send me to a nunnery. And my mom just shook her head and said, "Katie, every time you ride that thing, just remember how much you hate hearing me tell you 'I told you so'."
Ryan: You know, if this were a horror movie, we'd be the first ones killed, splitting off like this.
Esposito: Yeah, except we're not a couple of top-heavy co-eds out looking for fun. We're highly-trained officers of the law, with enough firepower to take out a horde of undead.
Ryan: Hispanic and cocky. Yeah, you definitely die first.
Castle: You know, if this were a horror movie,...
Beckett: Castle, focus.
Featured Music
Edit
"Healing Hands" - Citizen Cope
It's revealed in this episode that Beckett, when she was in High School worked through school to buy herself a 94 Harley Davidson Softail which she still has today.
Castle's mention of being "really close" with his CIA conspiracy hypothesis is a reference to "A Deadly Game".
Beckett and Royce used be partners before she became a detective.
When walking in the cemetery, Ryan and Castle talk about what happened in horror movies when they split up in cementarys and got worried
Alexis begged her dad for a Vespa scooter.
References
Edit